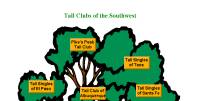 Tall Clubs of the Southwest
An umbrella organization consisting of Albuquerque's, NM, El Paso, TX, Truth or Consequences, NM, Taos, NM, Santa Fe, NM, Las Cruces, NM, Colorado Springs, CO. Each club gave information about people to contact, officers of the organization and events. The clubs were affliliated with Tall Clubs International.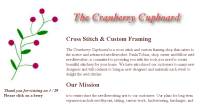 The Cranberry Cupboard
A local counted cross-stitch store found in Westmont , NJ USA. Numerous graphs, floss, and framing services as well.